---
Social is our middle name.
We have a vibrant online presence and we'd love for you to be a part of it. Follow/Friend us and be a part of Hope in the Good Life by learning about our work, sharing our stories, and helping us write the next chapter. Click to visit our channels and connect today.
---
Hope never sounded so good.
Have you heard the news? We've launched a podcast. "Hope in the Good Life" shares conversations that will inform and inspire. Click the badges below to listen on your favorite podcast platform and subscribe so you won't miss an episode. For the full story, visit our podcast webpage.
---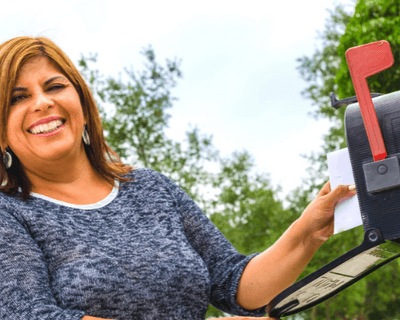 Will you be our pen pal?
Hey, we get it... sometimes, the mail is best when it's on paper and delivered to your home. We mail out monthly and quarterly newsletters and updates for just this reason. If you'd like to receive them, click the button below and send us a request via our website contact form. Be sure to provide your full name/address. You can use the same form to alert us if your contact information needs to be updated or if you'd like to be removed from our mailing list.