ALL CSS Offices & Thrift Stores CLOSED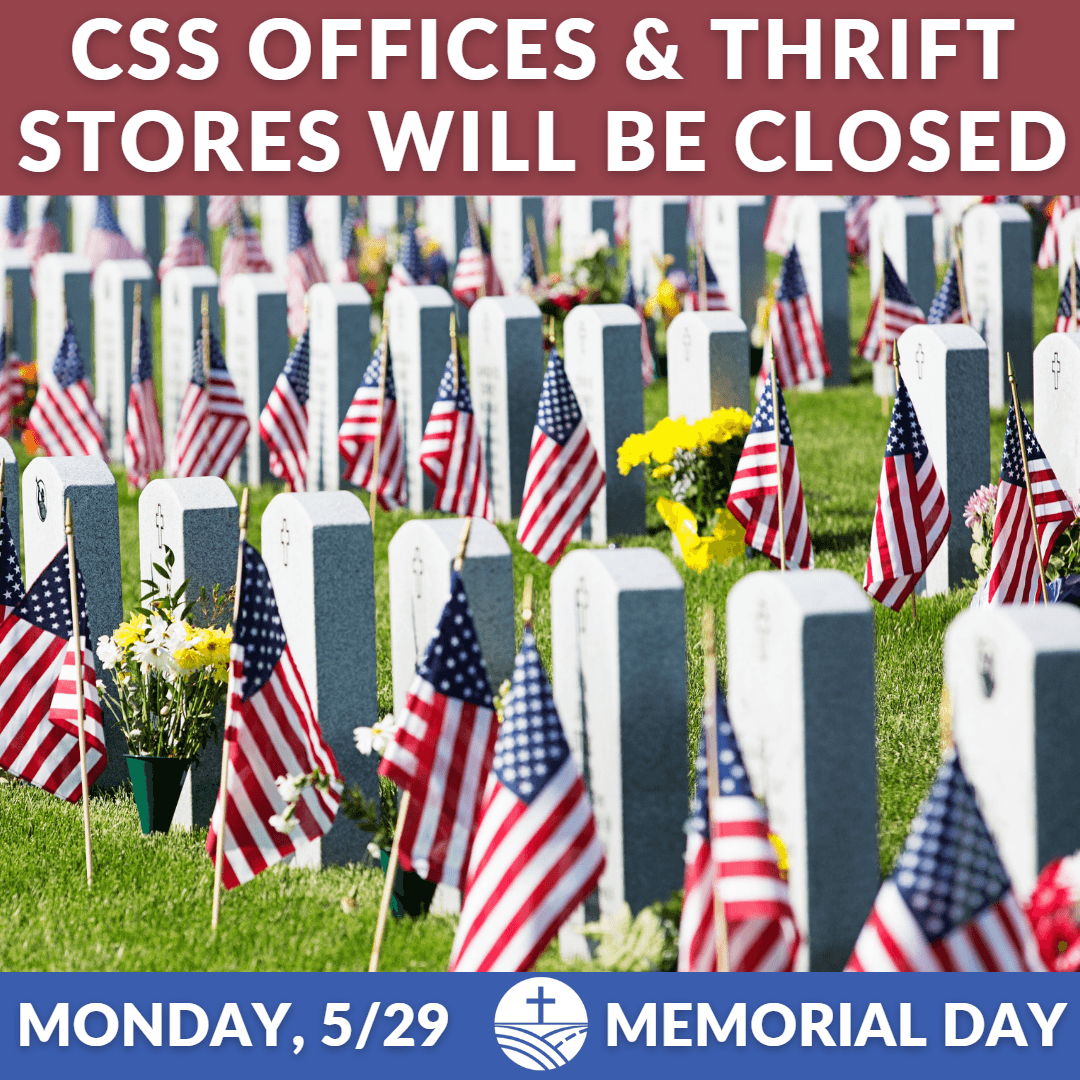 ALL CSS offices & Thrift Stores will be CLOSED on Monday, 5/29 (Memorial Day). In addition:
Catholic Social Services Imperial/St. Isidore Gift & Thrift will be OPEN on Friday, 5/26, and CLOSED Saturday, 5/27.
St Louise Gift & Thrift Store in Lincoln will be CLOSED Saturday, 5/27 & Tuesday, 5/30.