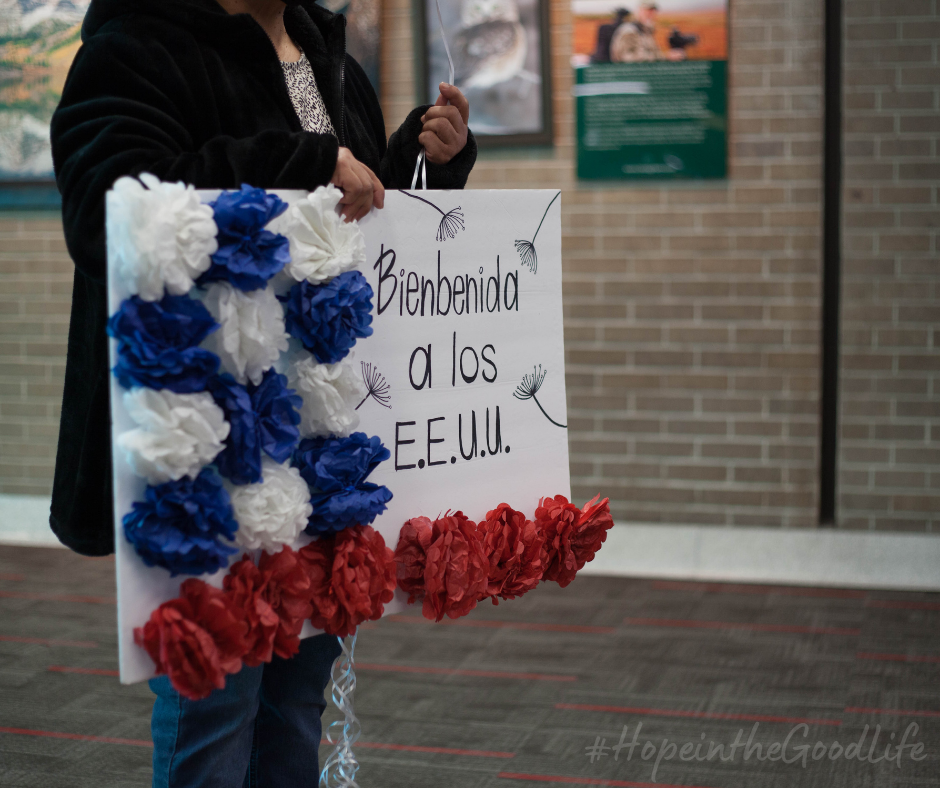 For more than twenty years, Catholic Social Services of Southern Nebraska has been certified by the Department of Justice (DOJ) to practice immigration law as authorized representatives. Our partially accredited representative attends local and national training on immigration law including the annual convening hosted by Catholic Legal Immigration Network, Inc. (CLINIC) of which we are an affiliate. We legally represent immigration clients by compiling, writing, and submitting forms to United States Citizenship and Immigration Services (USCIS). 
Immigration Forms include:
Adjustment of Status (Green Card) (Form I-485)
Application to Replace Permanent Resident Card (green card) (I-90)
U.S. Naturalization/Citizenship (Form N-400)
Application for Certificate of Citizenship (N-600)
Employment Authorization Document (work permit) (Form I-765)
Deferred Action for Childhood Arrivals (Form I-812D)
Application for Travel Document (I-131)
Application for Fee Waiver (I-912)
Catholic Social Services' Immigration Legal Services program has successfully represented individuals on the following matters:
Advance Parole for DACA recipients
Diocesan representation for religious-based visas of priests and religious
Family-Based Petitions (I-130) and National Visa Center processing
U-Visas (Victims of select crimes in the United States)
Violence Against Women Act (VAWA - please note men also qualify)
Complicated immigration cases that involve criminal histories or unlawful entries/presence 
Out-of-state representation on select cases
---
CSS is one of four recipients in Lincoln of the United States Citizenship and Immigration Service's (USCIS) Citizenship and Integration Grant. This grant provides both the educational program needed to refine English language skills and knowledge of U.S. history and civics as well as the legal representation on the application for naturalization. Both services provided through the grant are completely free of cost to all participants. Through the collaboration of the four grant recipients, hundreds of our immigrant and refugee neighbors have benefited from this grant since its launch in October 2020. If you or someone you know may be interested in taking citizenship classes or filing for naturalization, reach out to CSS' Legal Immigration Program today!
CSS is one of over a dozen recipients of the nation-wide Tyson Immigration Partnership (TIP) Grant. After a successful first grant year in 2021, Tyson selected CSS once again in 2022. CSS is responsible for serving two Tyson-acquired Smart Chicken plants in Waverly and Tecumseh. Monthly, CSS' DOJ accredited representative makes a visit to each plant for immigration consultations during the team members' shifts. This unique approach to providing Smart Chicken team members the opportunity to obtain free representation on document renewals and citizenship ensures that employees are able to maintain their lawful employment status in the United States. It also ensures that TysonSmart Chicken as the employer does not have to face the issue of turnover due to entirely avoidable immigration document expiration.