"I was a stranger and you welcomed me…"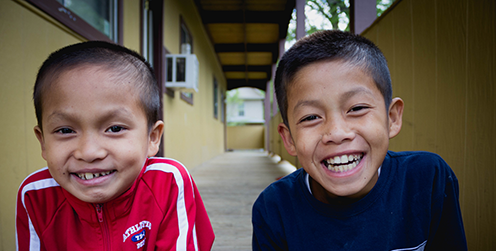 A refugee is someone who has been forced to flee his or her country because of persecution, war, or violence. A refugee has a well-founded fear of persecution for reasons of race, religion, nationality, political opinion, or membership in a particular social group. Most likely, they cannot return home or are afraid to do so. War and ethnic, tribal, and religious violence are leading causes of refugees fleeing their countries.
Since 1948, Catholic Social Services of Southern Nebraska has worked with the U.S. Conference of Catholic Bishops and the U.S. Department of State to welcome and resettle refugee families. CSS offers many of the services involved with helping families integrate into the community, including: 
Community & Cultural Orientation

Transportation to Medical Appointments

English Language & Citizenship Classes

Employment Services
---
Hope in the Good Life Podcast Episode 107: CSS helped Faheem Rashidi find "Hope in the Good Life"
Faheem Rashidi and his family came to this country from Afghanistan in 2000 and were resettled in Lincoln by Catholic Social Services of Southern Nebraska. Today, he is a successful businessman who shares his story of how he found hope in the good life.