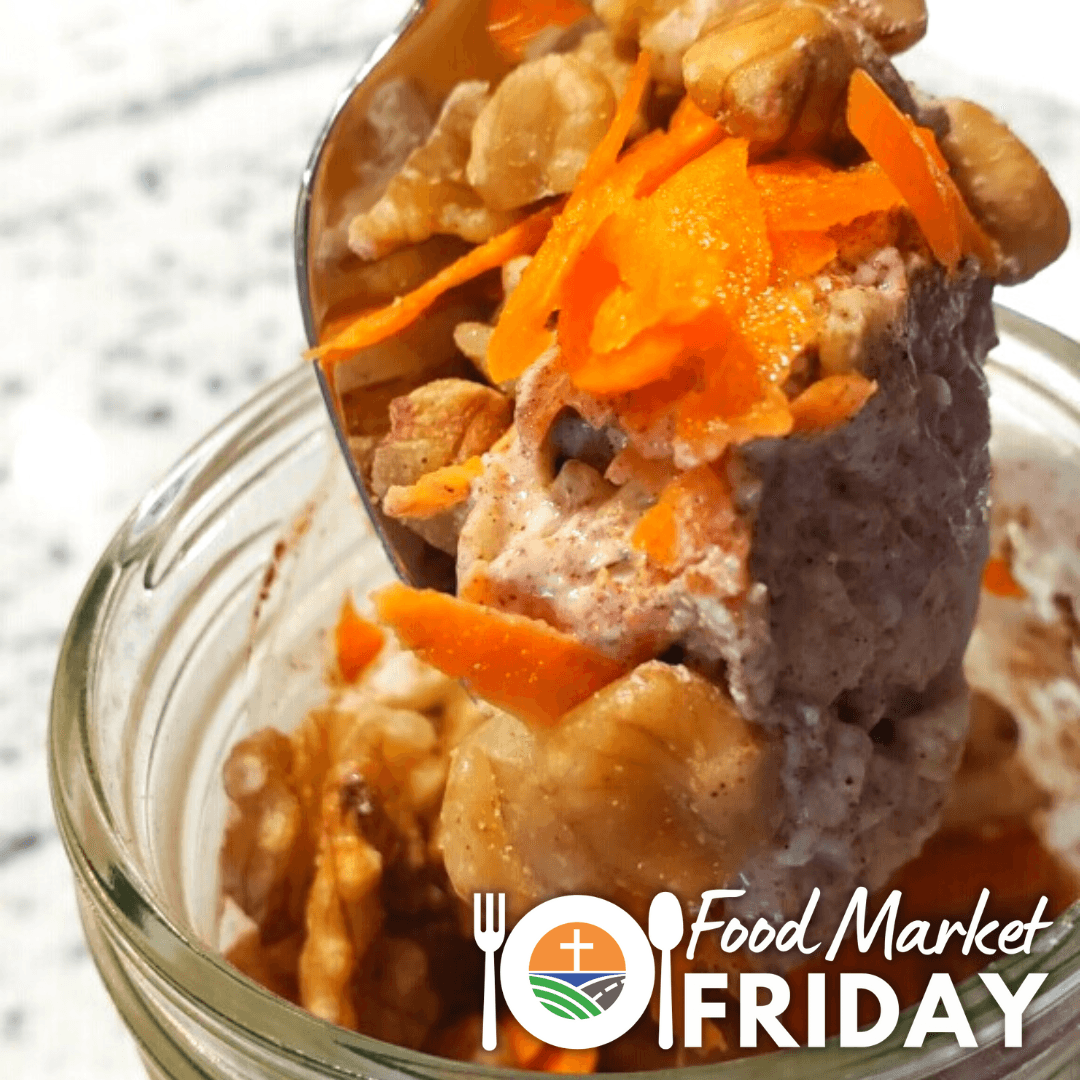 Overnight oats are the perfect breakfast meal prep option! It only takes a few moments Sunday evening to prepare all of your breakfasts for the week. This recipe is a healthy choice as it includes carrots- it's a great way to get your day off to a nutritious start.
---
Carrot Cake Overnight Oats
Servings: 1
Prep Time: 5 minutes
Recipe Source: Modified from tasty.co/recipe/carrot-cake-overnight-oats
INGREDIENTS:
½ cup rolled oats
6 Tbsp. milk
4 Tbsp. natural yogurt
1 tsp. honey (optional)
½ carrot, grated
⅕ cup walnuts, chopped
1 tsp. cinnamon
STEPS:
Add all of the ingredients except for the carrot and walnut in a clean mason jar.
Stir everything together.
Add the leftover walnuts and carrots.
Put a lid on the mason jar and refrigerate overnight.
The next morning, remove from fridge, stir, and enjoy!
NUTRITION TIPS:
Veggies for breakfast?! Yes! Add some colorful nutrition to your morning with grated carrots (see this month's recipe). Another idea - include broccoli and peppers to an egg scramble. Got leftovers? Top your toast with roasted vegetables from the night before.