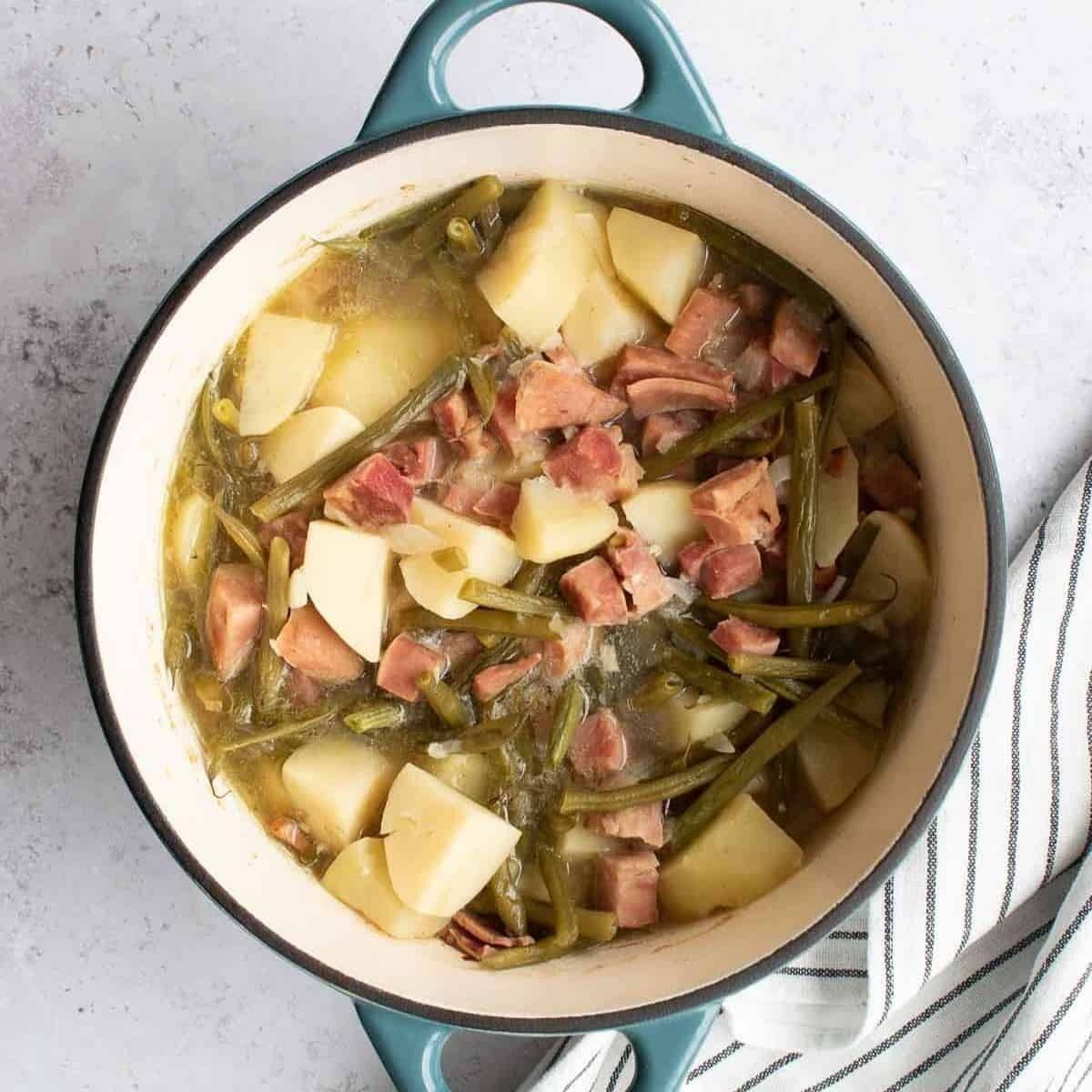 This delicious recipe is perfect comfort food! Ham, canned green beans, and potatoes are cooked to create a hearty one-pot meal. The recipe and the ingredients will be shared in our CSS Food Market in Lincoln the week of May 15th. We'll provide samples to our clients, too. If you make this recipe, drop a comment below and let us know what you think!
---
Hope in the Good Life Ham, Green Beans, & Potatoes
MAKES: 4 servings
PREP TIME: 10 Min
COOKING TIME: 25 Min
RECIPE & PHOTO INSPIRED BY: hintofhealthy.com/ham-green-beans-and-potatoes
INGREDIENTS:
1 tsp. olive oil

1 large onion

3 garlic cloves

1 pound potatoes

2 cans green beans

2-3 cups chicken broth (or water)

2 cups diced ham

1 pinch black pepper
DIRECTIONS:
Warm up oil in a large pot over medium heat.

Add peeled and diced onion to the pot and saute for a few minutes until the onion is soft and translucent.

Add finely diced garlic and saute for another minute.

Add diced potatoes and chicken broth (or water) to the pot. Bring the liquid to a boil over high heat, then reduce it to a simmer over medium heat until softened, about 10 minutes. Add additional broth/water if you'd like more in the dish.

Add drained green beans and ham and cook another 10 minutes, until the potatoes are soft enough to easily pierce with a fork. Stir occasionally.

Add black pepper to taste. Serve immediately.
NOTES:
Adjust the amount of broth used to suit your preference. More broth will make the dish more like soup.

Feel free to add more seasoning. Dried herbs, a bay leaf, or a pinch of cayenne pepper would be great additions.

You can also add extra vegetables. Try adding diced carrots, peas, cabbage, broccoli, or kale. Drained & rinsed canned beans are also a great addition.