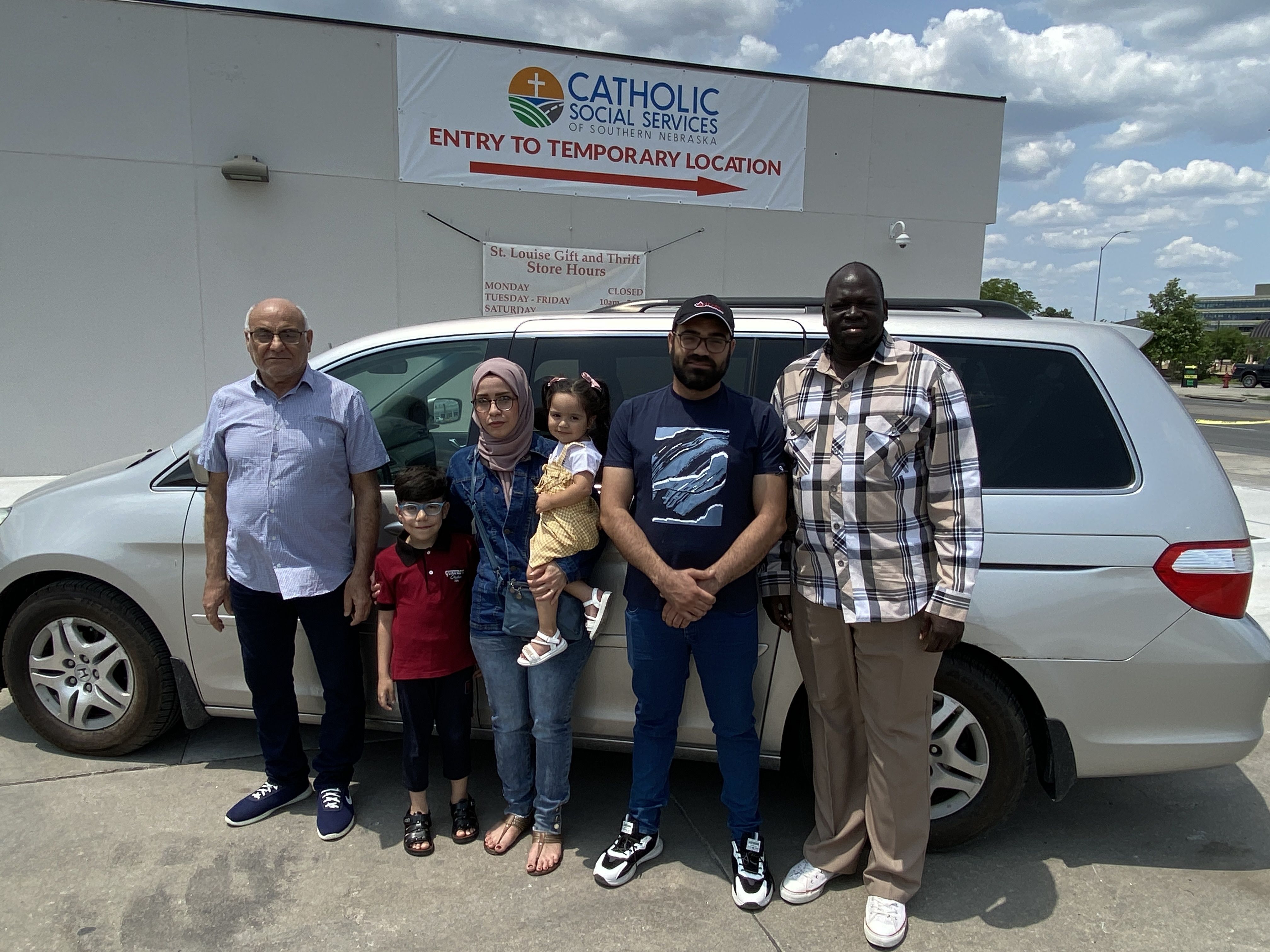 We, the family Assef Al Shaban, would like to express our deepest gratitude for your generous donation of the Honda Odyssey 2007 to our family. As Palestinian refugees living in Iraq, we have faced numerous challenges and have been struggling to manage our family affairs, especially with my father's many doctor appointments.
Your donation has made a significant impact on our lives and has given us a renewed sense of hope. We are truly grateful for your kindness and generosity, and we cannot thank you enough for your help during these difficult times.
We would like to extend our heartfelt appreciation to all the staff and volunteers at Catholic Social Services of southern Nebraska Lincoln for their dedication, hard work, and commitment to helping families like ours. Your selflessness and willingness to help make a real difference in people's lives.
Once again, thank you from the bottom of our hearts for your support and generosity. May God bless you and your organization (CSS) for all the good work you do.
Sincerely, Assef Al Shaban and family 06/15/2023
Friends, It's truly been a #ThankfulThursday at CSS.
We're #thankful to the southern Nebraska family who so generously donated their well-loved, still-dependable Honda Odyssey to our agency. We're #grateful to be the ones to present this van to one of our refugee families.
Assef (second from the right) just passed his driving test yesterday. Earlier today, he received the keys and title from CSS Case Manager Sebit (far right). Thanks to this van, Assef can now drive Dad to medical appointments, drive himself to work and ESL classes, and run errands with his family.
And best of all, Assef and his family are on the road to #HopeintheGoodLife.
Learn more about our vehicle donation program by clicking here. And keep watching our social media channels for more about what we're accomplishing together to #welcomerefugees as we highlight our work to celebrate #worldrefugeeday on 6/20!