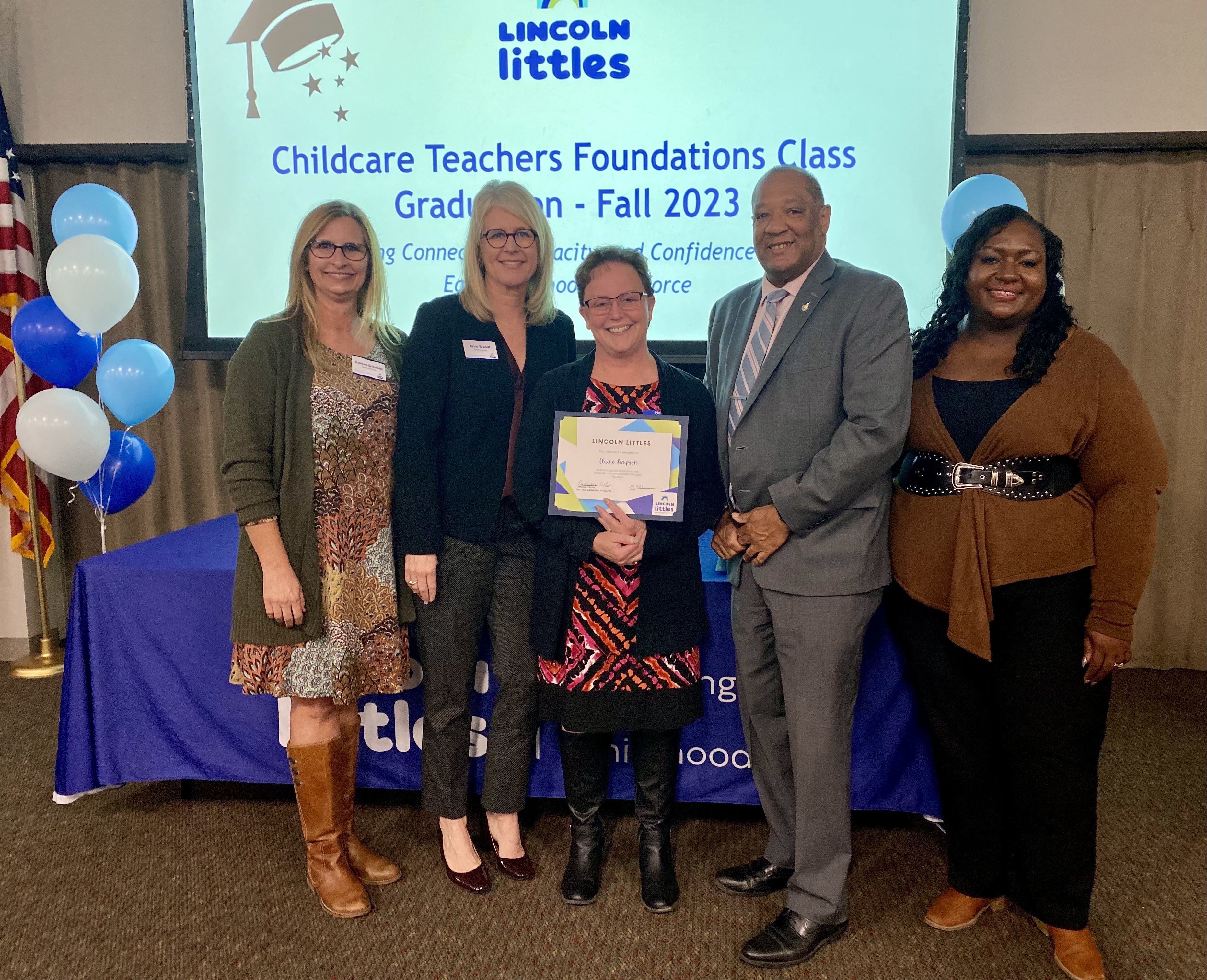 The 2023 Lincoln Littles' Childcare Teachers Foundation Class Graduation was held on November 15th, and our very own CSS childcare director, Elaine Simpson, graduated along with 18 other childcare teachers! CSS Executive Director Katie Patrick attended and shared, "It was a wonderful evening and encouraging to see and hear about the enthusiasm and dedication of so many childcare professionals." Congratulations to all!

Early in the program, each graduate read their philosophy statement. Elaine's is beautiful:

As a child care provider, I believe that a child's parents are their first and most important teachers. I commit to partnering with parents to develop children who are curious, willing to explore and take risks, and who will grow into self-sufficient life-long learners. I commit to supporting these first teachers as they immerse their children in the Catholic faith and teach them Christian values. I will strive to make each child feel accepted, loved, and treasured every day. I will work to create an environment where all children, families, and cultures are respected and valued. I promise to take children where they are, with their individual needs and uniqueness, and help them grow to their fullest potential physically, cognitively, and spiritually. I pledge to continue my own learning so as to best support the children, families, and staff I serve. I look forward to this emerging challenge that has been entrusted to me and hope, by my work, dedication, and outreach, to help elevate the childcare profession in the eyes of the community.

Thank you, Elaine, for all the preparation, hard work, and joy that you bring to CSS and our "Little Blessings," who, in turn will be SO blessed to have you as their provider! We're thankful to have you on our team!