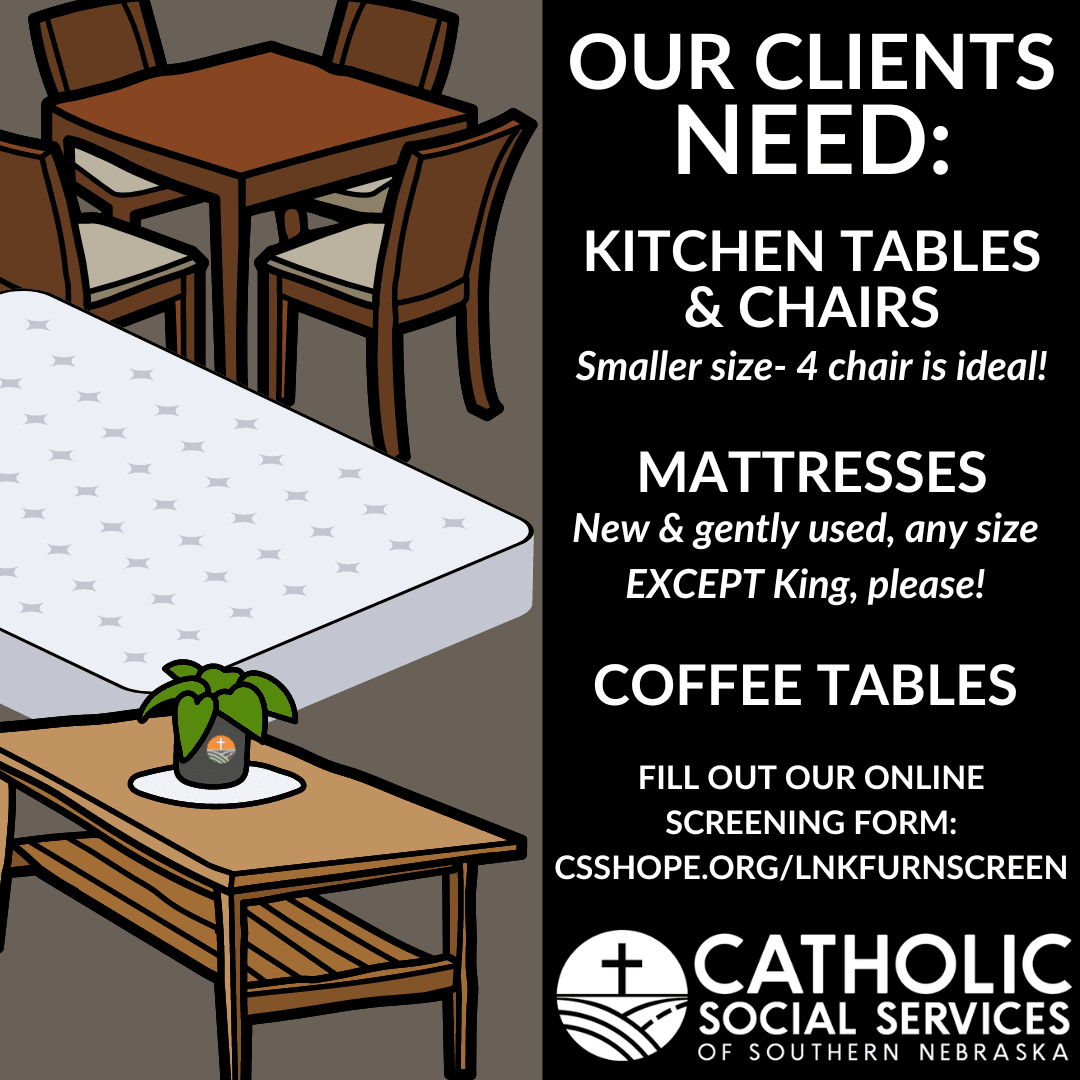 Friends, if you're sprucing up your home for the upcoming holidays with new furniture, our clients would love to receive your gently used items! Our most requested pieces include:
KITCHEN TABLES & CHAIRS (smaller size- 4 chair is ideal!)
MATTRESSES (any size EXCEPT King, please!)
COFFEE TABLES
To start the donation process, please use our online form: by clicking here.
Thanks for your generous support of Hope in the Good Life!