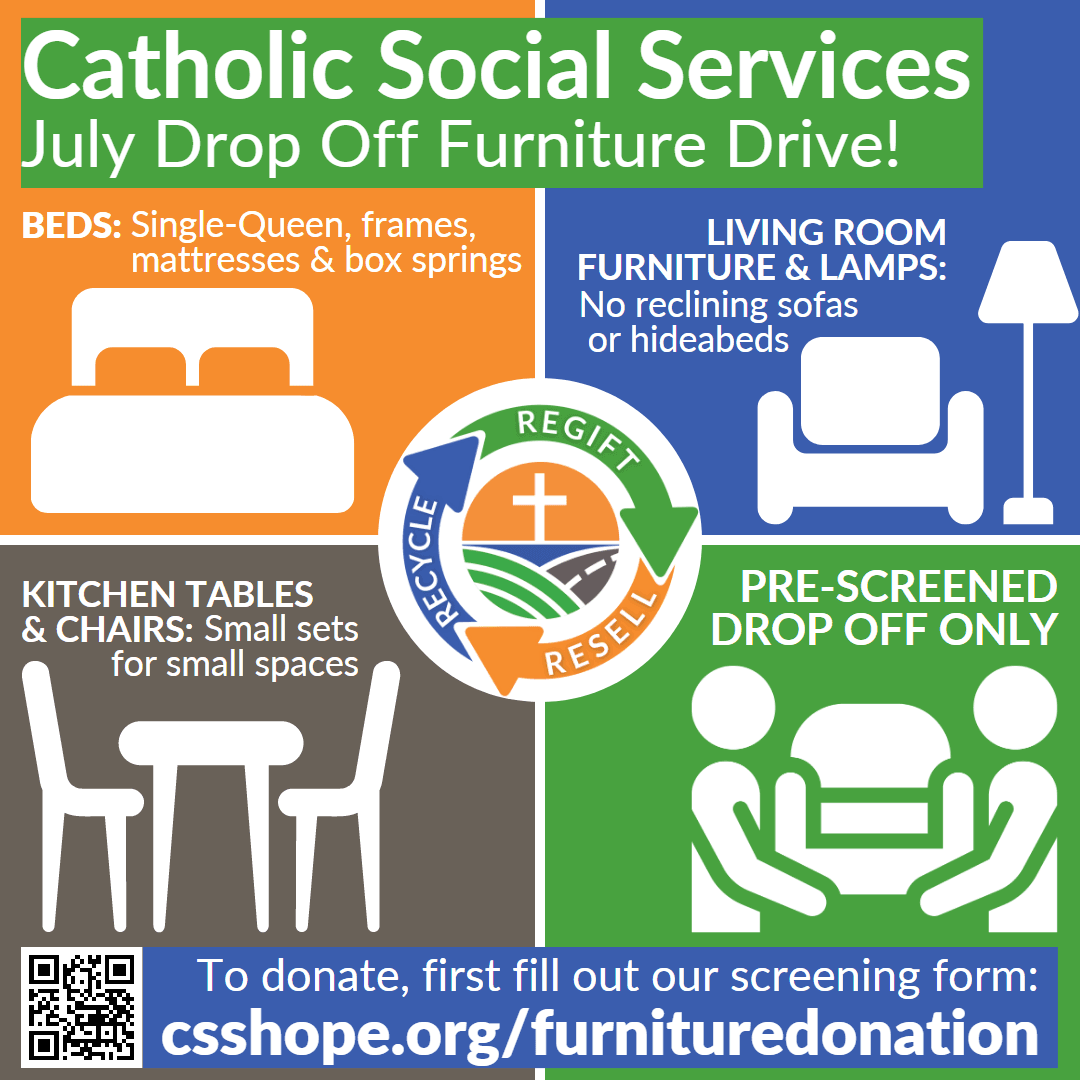 On today's #WorldRefugeeDay, we're excited to share that CSS will welcome 37 refugee clients before Sept 1st and 150 refugee clients during FY 2024! To provide these newest Nebraska neighbors with the essentials they need, we'll hold JULY FRIDAY DROP-OFF DATES from 8a to 4p on July 7th, 21st, and 28th!
-Beds (except king-size and trundle beds)- including mattresses, box springs, frames, etc.
-Kitchen tables and chairs (small sets for small spaces)
-Living Room Furniture: coffee tables (small), couches & loveseats(no reclining or hide-a-beds), chairs/recliners (no large sectionals)
Please keep in mind- our clients need items that are good for small spaces (eg, an apartment) and in excellent shape.
All dropoff donations MUST be pre-approved through our screening process. Once approved, we'll provide more information, including our Lincoln dropoff location. Fill out our form online by
clicking here.
Thank you for helping us #welcomerefugees to #HopeintheGoodLife!