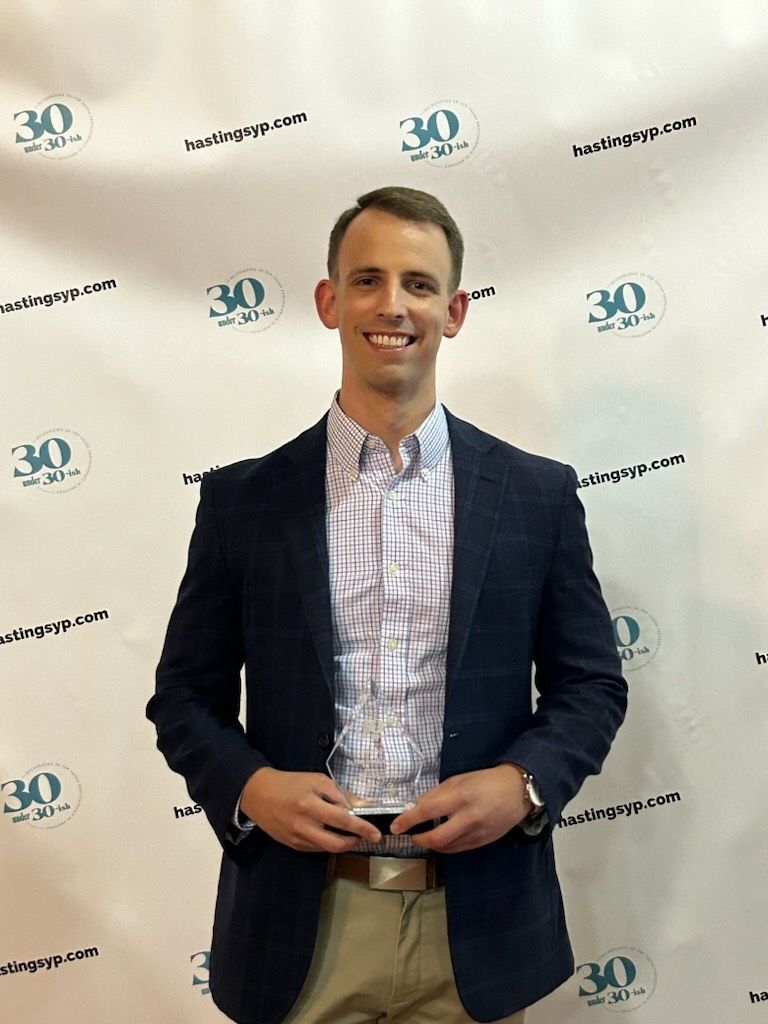 Hastings Regional Director John McDonald was recently selected as a recipient of the Hastings Young Professional's 30 Under 30-ish award. John received his award during HYP's 30 Under 30-ish award night on August 17th at the Lark in Downtown Hastings.
According to the HYP website, 30 Under 30-ish recognizes top talent and leaders in the Hastings area that are excelling in their workplaces and the Hastings community. Individuals between the ages of 21 and 40 years old are eligible for this award and were nominated by their supervisors, colleagues, family, and friends and selected based on their involvement, commitment, and leadership in the Hastings community.
It's a well-deserved honor and highlights John's commitment to the community connections he continues cultivating as he brings Hope in the Good Life to our neighbors in central Nebraska. Congratulations, John!